Haley is a science fiction author and aspiring playwright. Her debut sci-fi novel, Astraeus, is releasing in Autumn 2018. Haley also writes published romance novels under a pseudonym. She served for most of her young adulthood in the U.S. military, and she loves to participate in veteran-related events. Haley is an alumni of Columbia College, a theater nerd, and a nature enthusiast. She resides in Utah, and when she's not writing, she enjoys spending quality time with her husband and children.
FUN FACT 1:
Haley served 5 years in the Army, and was stationed in Heidelberg, Germany. She worked as an executive admin specialist under the battalion commander, in addition to her soldierly duties.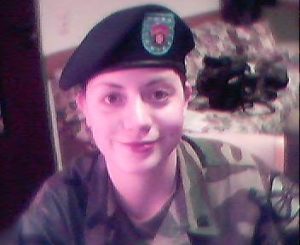 FUN FACT 2:
Haley was a vocalist/lead singer in an extracurricular jazz & blues band in her battalion. She also sang a ballad from Phantom of the Opera at her best friend's wedding. She enjoys Broadway musicals.